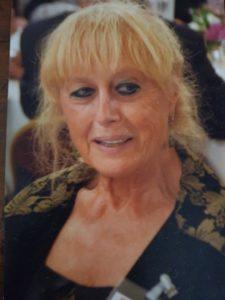 Sharing her life between Paris, Strasbourg and Venice, Roberta Lombardo Hurstel is passionate about Art. After a key period as head of the press department of the Venice City Council's Department of Cultural Affairs, she went on to develop a career as a journalist, event organiser, teacher and communications consultant.
Her numerous prestigious collaborations include the Venice Academy of Fine Arts, the Peggy Guggenheim collection and the Italian Cultural Institutes in Luxembourg and Marseille. She has been an ambassador for Italian art and, in particular, for major Venetian cultural events, which she has illustrated at conferences in Albania, Cuba, France and Portugal, among other places.
She also has a passion for gastronomy and is a member of the APCIG (Association Professionnelle de Chroniqueurs et Informateurs de la Gastronomie et du Vin). She has written for different newspapers and magazines: Nexus, Vivere a Venezia, Giornale della Camera di Commercio, Bacco & tabacco, Il Giornale dell'Etna, La Nuova Venezia, Il Mattino di Padova, La Tribuna di Treviso.
She is also one of the co-founders of the Veneto Association of Women Journalists.
In recent years Roberta has invested heavily in the communication of events related to the activity of Italian and French artists, and in the organization of exhibitions.